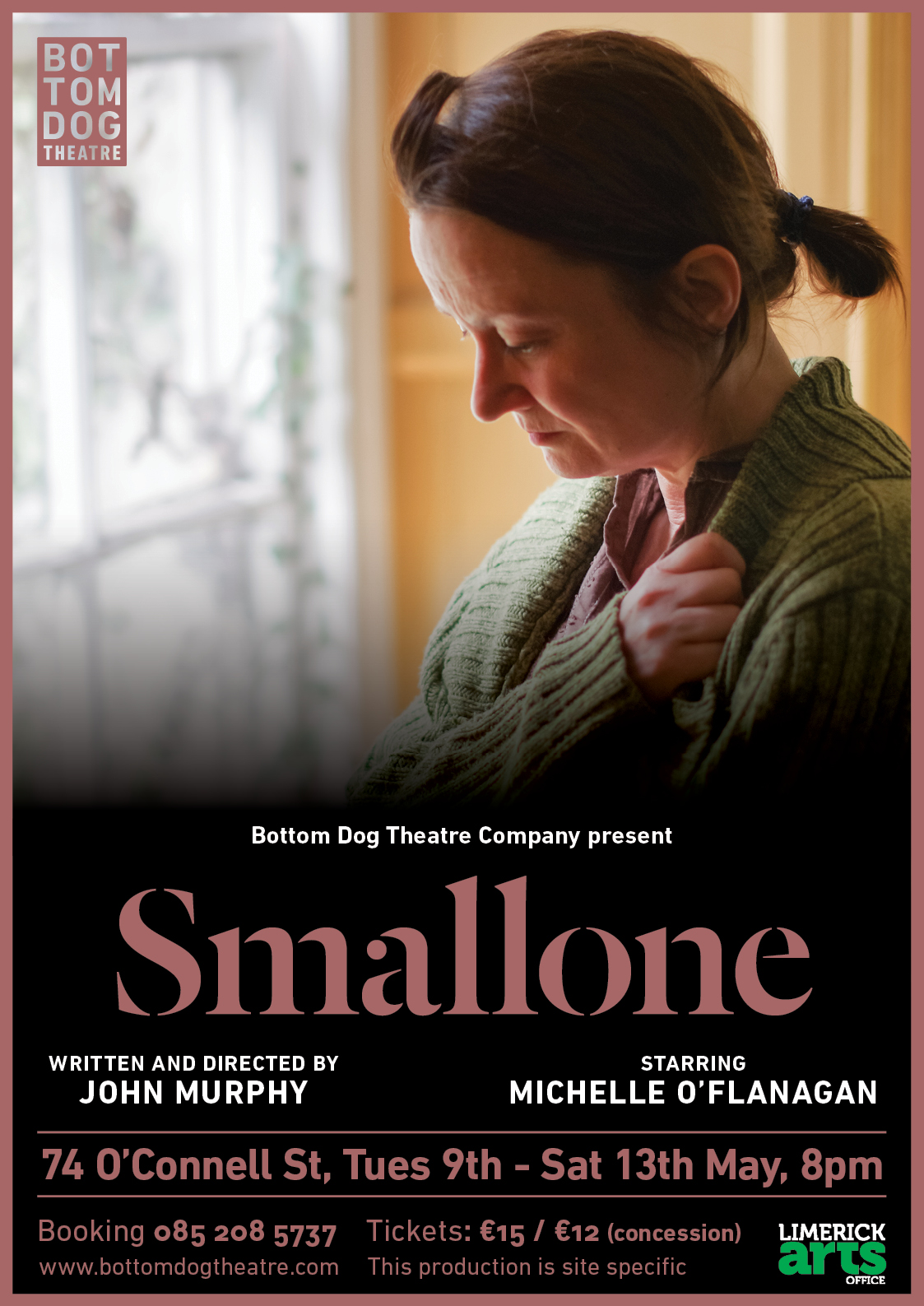 Smallone
May 9, 2017 by Bottom Dog
Our 14th main stage production is Smallone.

Written by Bottom Dog ensemble member John Murphy, Smallone was originally performed in a production in 2006 which eventually toured to the prestigious Centre Culturel Irlandais, Paris in 2010.
Having been approached by local actress Michelle O'Flanagan to perform the show, Bottom Dog agreed to produce but are taking the show in a new direction. Helming the piece himself this time, writer John Murphy decided to take it out of a conventional theatre space and into the grimy, authentic reality of a room in a old Georgian building in Limerick. Following the huge success of our last site specific production – our award nominated production of What Happened Bridgie Cleary in 2013 – Bottom Dog continue to open up Limerick city's found spaces to present our work in a variety of venues and intriguing locations.
The protagnoist of Smallone 'Mingey' loves her cats, loves club milks and loves Himself. She hates under the stairs, crow haired welfare officers, black dogs and the "snouts" who torment her. John has created the strange, darkly humorous world of Mingey – a fascinating character whose language is quirky and childlike, whose passions are extreme and whose story is emotionally riveting.
"I told him, 'there's plenty more fish in the sea'. But he knew and I knew that that was a pile of useless shite cos fish are slippery and hard to keep a hold of." – Mingey
No Comments »
No comments yet.
RSS feed for comments on this post. TrackBack URL
Leave a comment